While doors close our homes to the outside, the locks secure them and are installed to keep our families and belongings safe. There are several types of locks on the market, and they all do the same thing; restrict entry through your door.
You use various types of locks in your home depending on the door, and they provide different levels of security. It could be a pocket door in the bathroom or a steel door outside. We all need to secure our homes, so installing door locks is necessary. You will probably use a variety of locks like the ones listed below, and they will keep you and your family safe and secure.
Here are nine different types of door locks you may use in your home:
Type #1: Doorknob Locks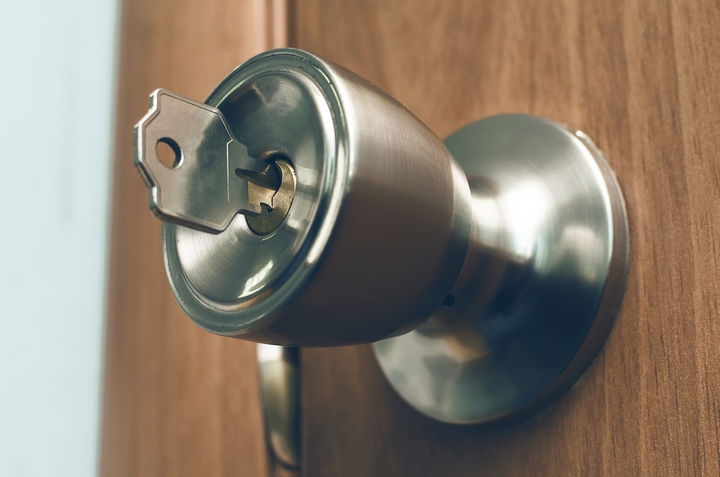 A doorknob lock is the most common types of door locks in your home. Inner doors like bedrooms and bathrooms use this and some front doors. The locking mechanism is inside the doorknob and utilizes either a single or double cylinder.
Single Cylinder: This type of lock operates with a key on one side only. The other side has a thumb lever to lock and unlock the door. It is cheaper to buy, easier to install and convenient to operate.
Double Cylinder: A double cylinder needs a key to lock and unlock from both sides. This provides extra security and is usually installed on outside doors with a window beside them.
These locks are paired with a deadbolt to make the door more secure for use on an exterior door.
Type #2: Handleset Locks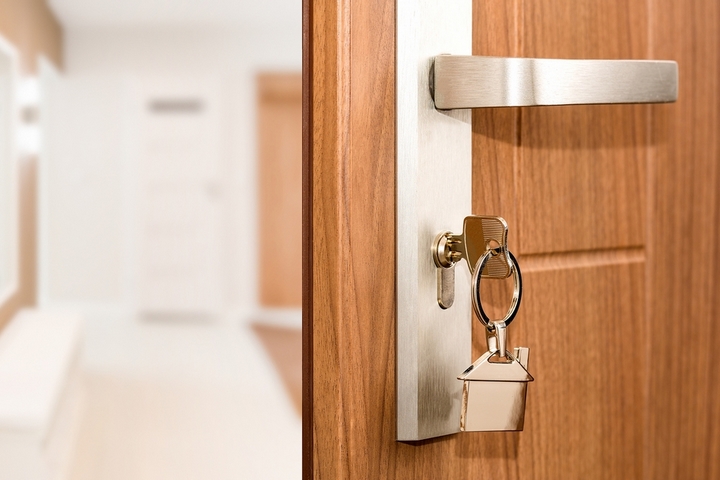 A handleset is a variation of the doorknob, which uses a handle to pull with a thumb-operated latch and a deadbolt. These types of door locks are known for being accessible and can be easily handled.
Type #3: Hand Lever Locks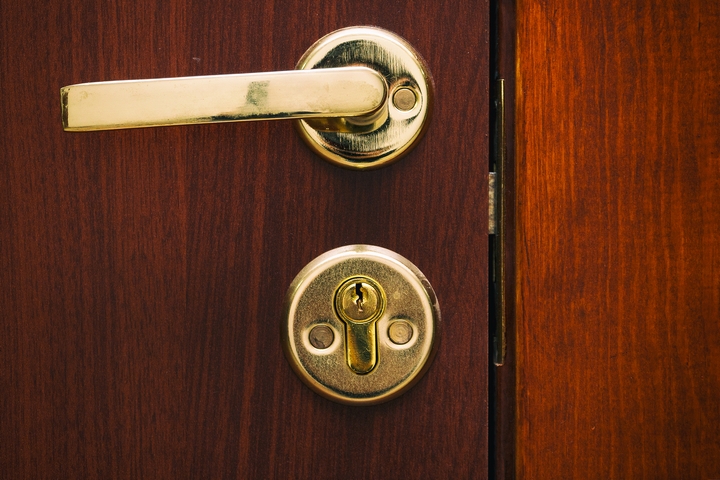 This type of door lock works well for closets and basement doors. They have a handle on one side and a regular twist knob inside. You can open doors easier, especially if you have full hands.
Type #4: Deadbolt Locks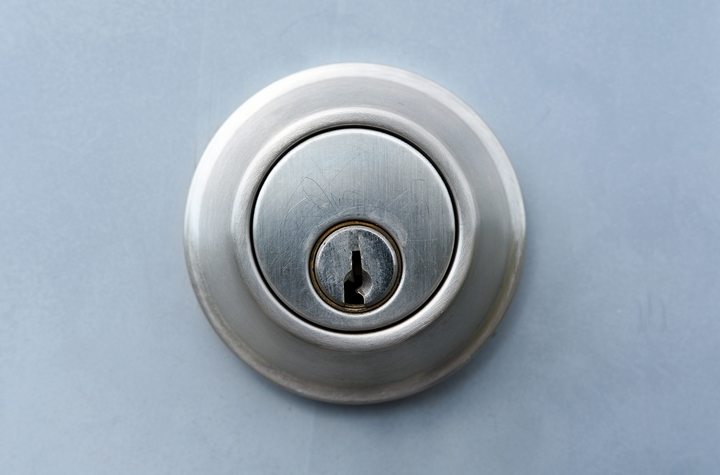 Deadbolts are locks that work indepedently from a doorknob and are usually mounted above the door handle. This uses a heavy bolt that slides one inch into the door frame using a key and is not spring-loaded, so it can't be easily forced open. It can come with a single or double cylinder, depending on what type of security you need on the inside of the door.
A deadbolt is mainly used on outside doors where security is most vital. However, these types of door locks can be installed on any door that you need securely locked. You should contact a locksmith to ensure these locks are set up properly.
Type #5: Rim and Mortice Locks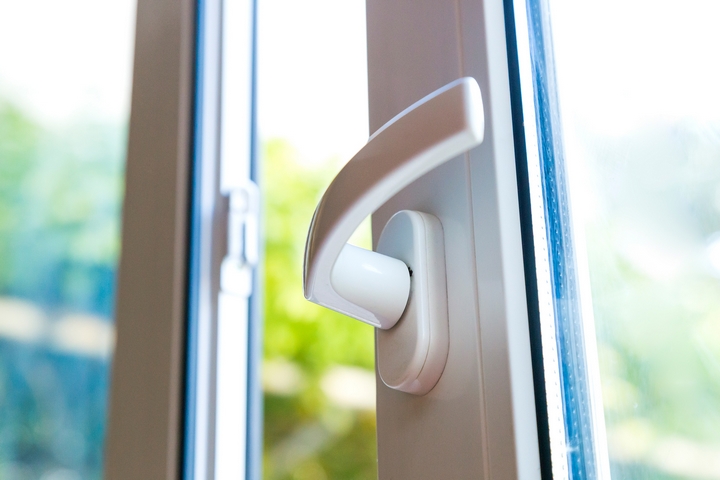 These two types of locks provide strength and security to your doors and take a little more time with installation. A rim lock is mounted on the surface of a door on the inside and extends a bolt with a sliding mechanism, and can be locked and unlocked with a skeleton key. They are the oldest type of lock.
A mortice uses a cam that activates the lock as it revolves. You need to install a lock body in a pocket cut out in the door and the lock trim that includes the handle and keyhole.
Type #6: Barrel Bolts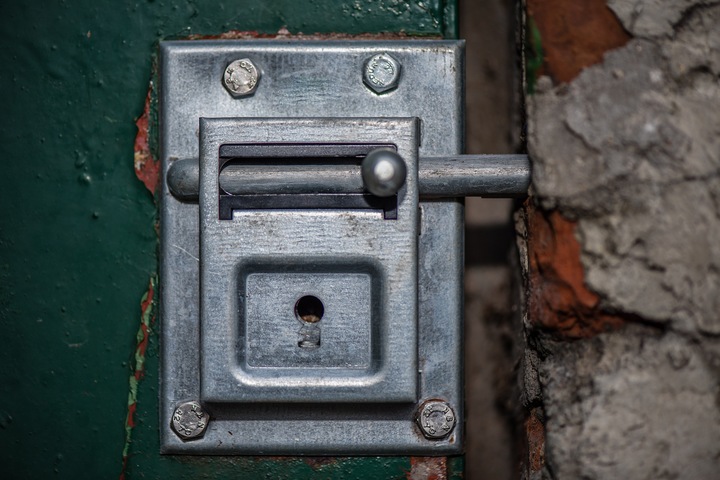 For extra security, you can install a barrel bolt on the top and bottom of your exterior door. This allows for extra protection where the door may be the weakest. It comes in two pieces with a sliding bolt that connects to the door and a receiving catch on the frame.
Type #7: Chain Locks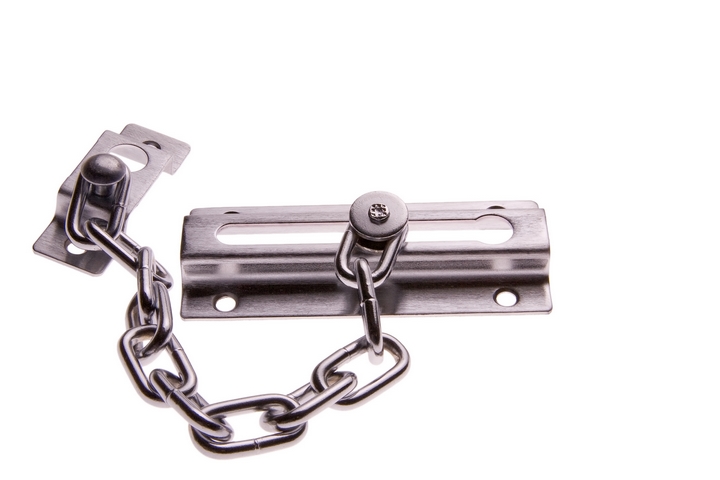 A chain lock is a type you may see in hotel rooms or apartments. They are two pieces that mount on the door and frame and allow you to slide a small chain into a track on a metal casing. It allows the door to only open a few inches, so it works best with other locks on an exterior door.
Type #8: Padlocks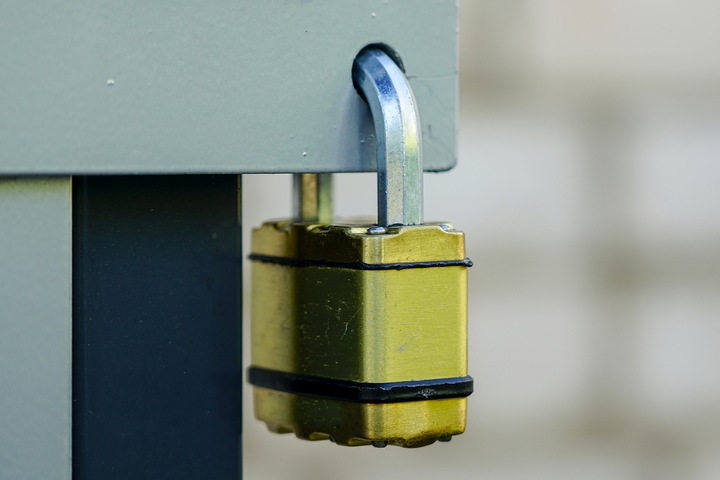 A padlock is a very common type of door lock. The lock is portable, which means it can be used to secure a door or anything else you need to be secured. They either come in a combination variety or keyed. A key simply works by inserting it and turning until the lock opens, where a combination uses a number dial that needs to be arranged for the lock to open.
A padlock requires a hinged mechanism called a hasp and staple. Both are aligned on the door in the closed position and then mounted, so the hasp fits over the staple. Then you can install your padlock on the hole in the staple.
Type #9: Smart Locks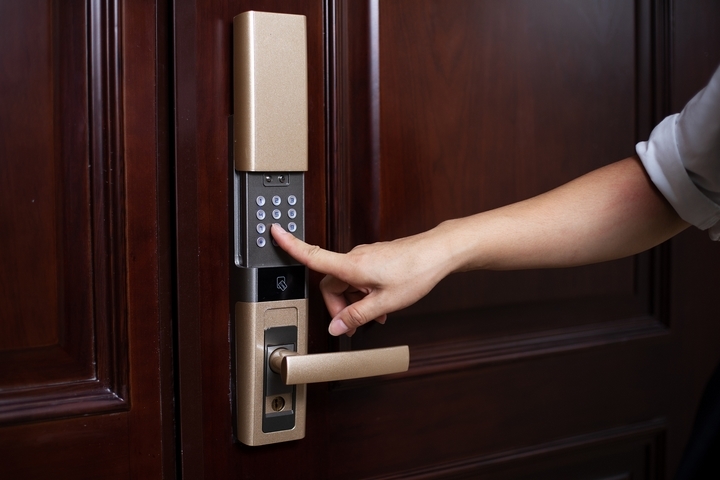 Smart locks are a digital locking technology that uses a pin code or biometrics to unlock a door. This is electrical instead of a key to manually turn the lock. Other electronic locks can use a key card to open them as well.
Smart locks can be integrated into your home security and may also be activated by bluetooth when you are within range of the door. Using wifi as a connection option, you can unlock doors while connected to the internet to let someone inside your home while you are not there.